In addition to voicing feedback about the mess and mouth, Le Duong Bao Lam also shocked her when she got her hair down to the temple at a sensitive time.

In recent days, Le Duong Bao Lam is the name criticized and annoyed by netizens when posting the livestream, laughing and discriminating against colored people in India.
Accordingly, in the clip that the actor posted on his personal page, he stopped by a cosmetics store in a foreign country and was advised by a counselor to buy whitening cream. While the employee still smiled in a friendly manner, Le Duong Bao Lam raised a grunt when he saw that they did not understand Vietnamese: "That demon introduced cosmetics for skin lifting, white skin, beautiful skin, bright skin but you see his face as a soul. "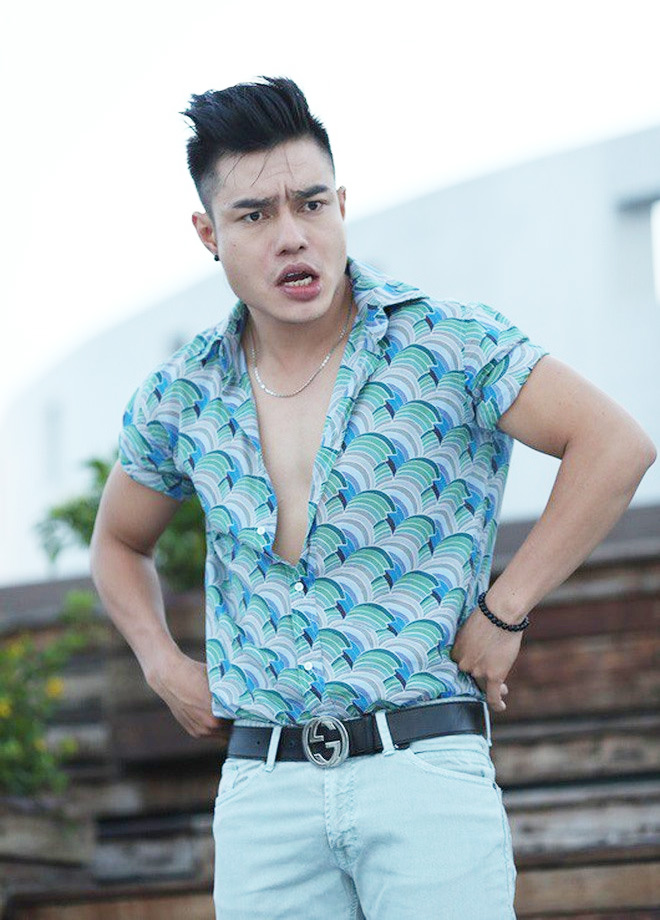 Le Duong Bao Lam expressed his disdain for people of color that made many viewers annoyed.
Not only that, a few days ago, he was also controversial when he had a poor comment about street beggars in India. "If only I could catch them back, so livestream would test the ice cream mix," commented the actor.
As soon as the clip of livestream of Le Duong Bao Lam was shared on the social network, the Laughing Champion of Vietnam had stumbled to make criticism from the online community. Many people expressed frustration, calling for a boycott of the actor because of disdain for the color.
"Thinking I am humorous but actually very ungainly. The line between humor and ungainly is very thin, "" I wonder if he has a thought before speaking or can say such things. It is unacceptable to take the blame of others to ridicule like that, "" Being a public person who takes disdain for others to like cheap sentences is not worth being an artist "... many comments Leave in the clip of Le Duong Bao Lam.
Amidst the wave of boycott from fans, recently, Le Duong Bao Lam spoke up. The comedian said, the fact that he accidentally called the other person "he" and "he" made many people think he was disparaging skin color. Because that's just how he talks happily and humorously to bring laughter to viewers.
"Over the past few days, some vulgar comments on the internet have come from people who don't understand me or antifan. Some components try to push things away while those who watch me livestream will see that it's just a way. My comfortable and carefree speech, "shared Le Duong Bao Lam.
Even the actor surprised many people when he decided to do charity, went to Indian temples to get his hair down, to spend some time meditating himself after a series of mess and mouths.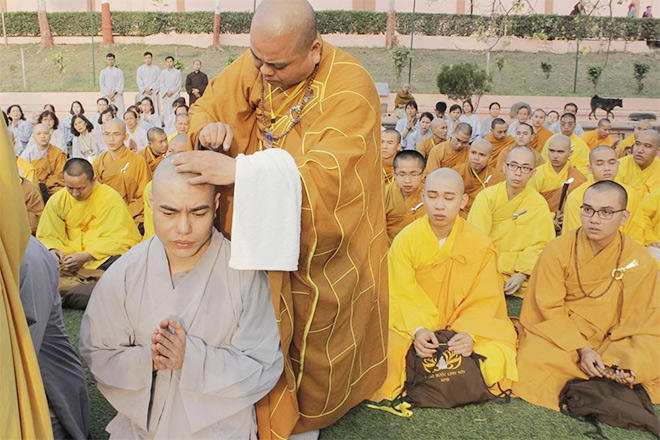 Le Duong Bao Lam went to the Indian temple to shave his head and speak out to explain the grove of "mouth".
Not long ago, Le Duong Bao Lam also made the audience and fan community of Hoang Thuy Linh indignant when making jokes, indirectly recalling the scandal of "hot clip" of female colleagues. Accordingly, when livestream introduces a product with the name "Linh", the actor has released a joke: "Do not type mistakenly for Hoang Thuy Linh is it that movie" makes many people think he is referring to the "hot" scandal of female singers from many years ago.
Although after that, the actor "fire" by saying driving to Hoang Thuy Linh here is a neighbor of the same name, not the voice "drifting water cake".
However, Le Duong Bao Lam still made the audience and fans of Hoang Thuy Linh extremely angry.
According to Huong Bui
Dân Việt